Move Digital teams up with ZHAW to upgrade its financial data ecosystem for the wealth management industry
Today, Move Digital, a Swiss fintech company, announced the start of a collaboration with researchers from Zurich University of Applied Sciences (ZHAW) under the umbrella of the innovation program of Innosuisse, the Swiss Innovation Agency. Together, the team aims to solve fundamental challenges in data cleansing and aggregation through the application of cutting-edge Artificial Intelligence (AI).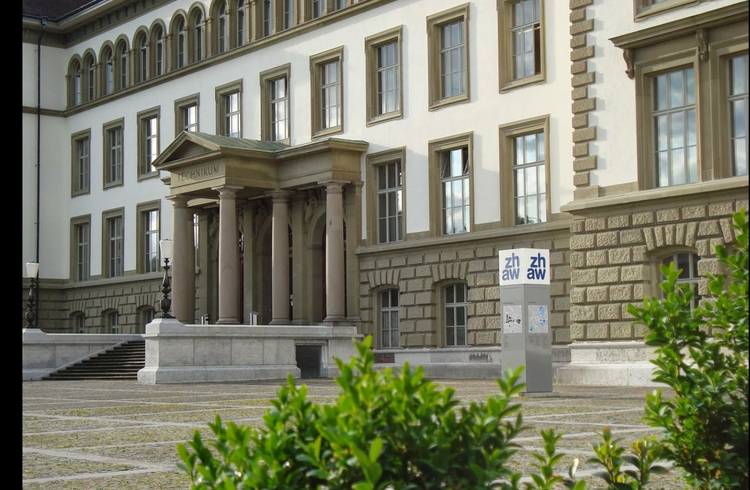 The difficulty of potentially incomplete and inconsistent market and reference data remains one of the most pressing and costly challenges affecting the wealth management industry globally. To address this issue, Move Digital has been developing and advancing data curation and the integration of the wealth management ecosystem that aims to become a unique solution in intelligent, financial data management. 

The research team aims to leverage prior successful applications of AI in the context of data cleansing, data integration and entity matching, first introduced by a ZHAW research team under the guidance of Professor Kurt Stockinger and Ursin Brunner in 2020.

To retain their client base while preserving profit margins, financial institutions are increasingly taking up new initiatives such as rolling out alternative investment products and digitizing client relationships. Such initiatives tend to significantly increase the volume, variety and complexity of required market and reference data, making it harder to efficiently manage, maintain and analyze information. This issue becomes even more challenging for financial institutions serving clients across a broad spectrum of asset classes and geographies, as they are forced to continuously aggregate growing volumes of data coming from different vendors. Thus, requirements for high-quality, one point-of-access, complete market and reference data have never been more pressing.

Already today the Move Digital data ecosystem provides significant advantages to wealth managers, including cross-asset class market data coverage, advanced AI-supported technologies for data aggregation and maximum data security, in addition to significant efficiency gains and cost savings. This collaboration enables Move Digital and ZHAW to speed-up the development of data cleansing and aggregation capabilities through the application of cutting-edge technologies leading to significant benefits for banks and Wealth Management players. 

"Financial institutions expand significant effort on the tasks of extracting, cleaning, and preparing data. This leaves less room to focus on their core business developing and improving models and refining decision making processes", says Christoph Auth, Scientific Researcher at ZHAW and expert for Quantitative Trading Strategies. "Now is the time to use state-of-the-art technology such as AI to solve tedious data integration problems", adds Kurt Stockinger, Professor of Computer Science and Deputy Head of the ZHAW Datalab – ZHAW's Data Science Laboratory.

Andrea Nagy, Move Digital Head of Data, added: "Delivering high-quality and scalable solutions is essential in today's competitive market environment and we are very proud that our technology is able to solve fundamental issues in the industry. We are always eager to improve our tool set - adding machine learning and AI-based data quality enhancement to our stack will have a huge impact on our products. We are very excited to partner up with ZHAW".

The team will begin their joint efforts in an AI workshop in December 2021 and aims to present its research findings in the first quarter of 2022. 
About Move Digital AG
Founded in 2014, Move Digital is a Wealth Management SaaS provider that develops and operates specialized B2B software platforms, applying emerging technologies to wealth management for HNW clients. Move Digital is active in the digitalization of wealth management value chains; the integration of wealth managers with suppliers of products, content, news, data and services into a shared ecosystem; and the development of differentiating digital services for wealth managers. Move Digital provides efficient and easy-to-integrate solutions for all market participants that seek to upgrade their value propositions and become the service champions for their clients.
About ZHAW
The ZHAW is one of the leading universities of applied sciences in Switzerland. Research & development at the ZHAW focuses on key societal challenges, with a particular emphasis on solving practical business-related problems. With its cross-disciplinary focus, the ZHAW imparts forward-looking knowledge and takes an active part in shaping the digital and ecological transformation. The team greatly benefits from working with the ZHAW Datalab - one of the first interdisciplinary data science laboratories in Europe with strong research participation from academia and industry. The core team, Christoph Auth, Prof. Dr. Kurt Stockinger, Prof. Dr. Martin Braschler and Dr. Branka Hadji Misheva, has a background in Computer Science, Statistics and Quantitative Finance with practical experience in the financial industry.