Move Digital appoints Christian Burkhalter as Chief Commercial Officer
Move Digital today announced the appointment of Christian Burkhalter as its Chief Commercial Officer, as of July 1, 2021. The appointment of the former Avaloq executive to this key role forms part of the new growth phase that Move Digital embarked on in late 2020 with the launch of the Move Digital ecosystem for investment products and services connecting leading investment banks and wealth managers.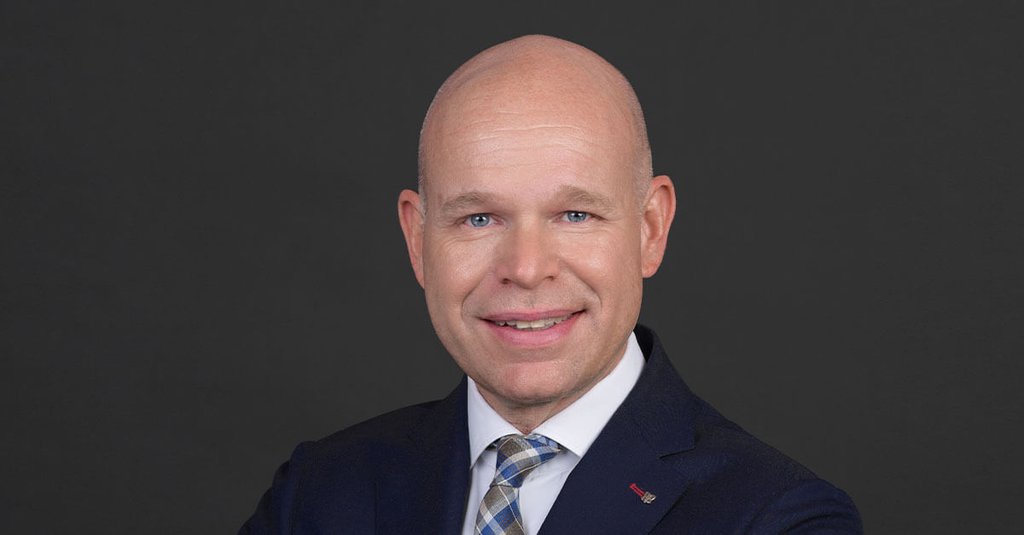 Christian Burkhalter is joining Move Digital from Avaloq, where he most recently served as Chief Market Officer (CMO) Switzerland & Liechtenstein and a Member of the Executive Board of Avaloq Sourcing Switzerland & Liechtenstein.
His previous roles included Head of Sales for Switzerland and Liechtenstein at Avaloq from 2015 to 2020. Prior to joining Avaloq he was a Partner at the ICT consulting firm Metagon. In his earlier career, he worked in areas ranging from engineering, sales, business development and M&A at technology firms including Alcatel, Elektrowatt and Swisscom. Christian Burkhalter holds a BSc in Computer Science and an MBA from the Executive Program of the Universities of Rochester and Bern.
Mohammed Alaoui, Founder and CEO of Move Digital, stated: "Since the creation of our company, we have constantly evolved our technology in close collaboration with our clients. Today, our technology and solutions combine state-of-the-art capabilities focused on current and future client needs with institutional grade scalability and performance. The launch of our ecosystem last year marked an important milestone, allowing us to significantly scale our business. To seize growth opportunities and leverage partnerships, we are building a business development and sales organization. Christian brings with him a wealth of experience and we are very pleased that he will lead this organization as a new member of our executive board and help drive our business forward."
Christian Burkhalter said: "Wealth management is one of the most attractive sectors in financial services in terms of growth and profitability. There is significant potential to use technology to hyper-personalize wealth management  products and services to perfectly match client needs and expectations, as well as to enhance overall productivity and efficiency. Move has unmatched technology to empower relationship managers to efficiently offer bespoke private banking advice. In the context of open banking in particular, technology enables wealth managers to deliver personalized customizable solutions at scale, bringing together best-in-class products. Move Digital offers innovative technology and a unique approach that enables wealth managers to digitize their value chain and create new value propositions and opportunities for their business. I very much look forward to working with Mohammed and the team to realize the opportunities created by the transformation of wealth management and financial services."
The Move Digital open-architecture platform connects banks to several of its business partners and promotes the exchange of investment products, news and supporting services. The ecosystem is designed to support collaboration across complex workflows by facilitating the exchange of information and services and eliminating known operational 'pain points'. The ecosystem leverages the participants' individual digitalization initiatives and enables efficient integration among financial institutions, with the ultimate aim of upgrading the level of service for end-clients and offer personalized services in a highly efficient way.
About Move Digital AG
Founded in 2014, Move Digital is a Wealth Management SaaS provider that develops and operates specialized B2B software platforms, applying emerging technologies to wealth management for HNW clients. Move Digital is active in the digitalization of wealth management value chains; the integration of wealth managers with suppliers of products, content, news, data and services into a shared ecosystem; and the development of differentiating digital services for wealth managers. Move Digital provides efficient and easy-to-integrate solutions for all market participants that seek to upgrade their value propositions and become the service champions for their clients.
Contact for media inquiries
Tina Tunega
+41 44 503 54 70
tina.tunega@movedigital.ch